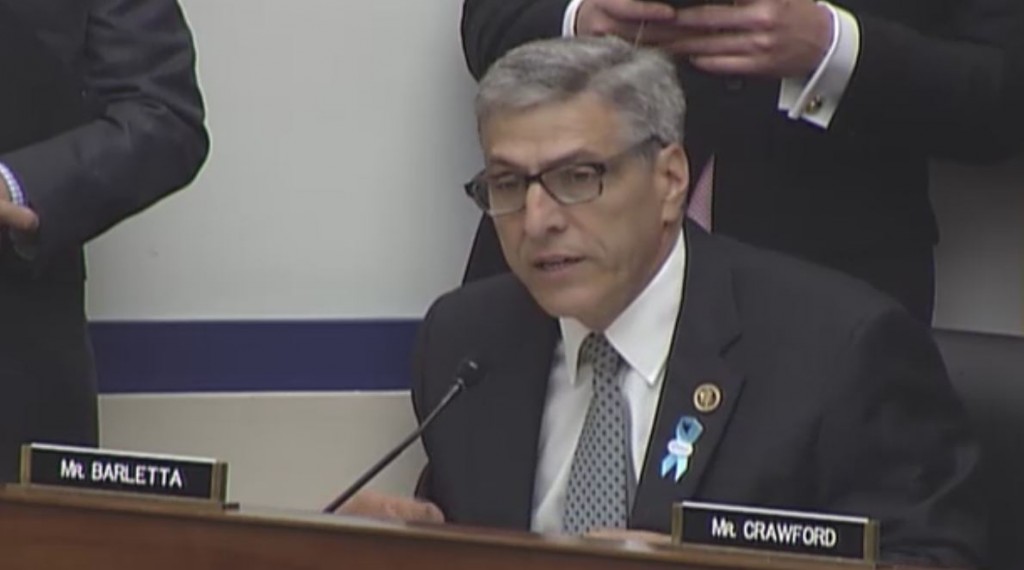 Washington, DC – May 20, 2015 – (RealEstateRama) — The Transportation and Infrastructure Committee today unanimously approved legislation to save taxpayers billions of dollars by reforming management of federal office space and real estate, and to increase accountability and oversight of the agency responsible for securing and protecting thousands of federal buildings.
The Public Buildings Reform and Savings Act of 2015 (H.R. 2322) reforms the General Services Administration (GSA), enabling the agency to better facilitate consolidations, reduce space, and negotiate the best possible office space lease deals to save billions of dollars.  The bill also strengthens authorities of the Federal Protective Service (FPS) in order to improve security at Federal buildings.
The legislation was introduced by Economic Development, Public Buildings, and Emergency Management Subcommittee Chairman Lou Barletta (R-PA); Subcommittee Ranking Member Andre Carson (D-IN); Transportation and Infrastructure Committee Chairman Bill Shuster (R-PA); and Committee Ranking Member Peter DeFazio (D-OR).
"Since last Congress, we have worked to reduce the federal footprint through consolidating space and improving space utilization," Barletta said.  "Through those efforts, we have saved the taxpayer more than $2.5 billion.  In the next five years, half of all GSA leases will expire – that's 100 million square feet of space or 32 new World Trade Centers in New York.  This bill will give GSA the tools it needs to take advantage of this ripe opportunity for savings.  And I will continue to put pressure on both GSA and their tenant agencies to get better deals for the taxpayer."
"I am pleased that my recommendations to strengthen and improve the Federal Protective Service have been included in this legislation," said Carson.  "As a former law enforcement official, I believe it is imperative that we do everything possible to protect the millions of federal workers and daily visitors, and to keep federal buildings safe.  With increased oversight and additional legislative authority I believe the Federal Protective Service can thrive in its mission of protecting Federal Facilities, their occupants, and visitors by providing superior law enforcement and protective security services"
"This common sense bill will decrease the federal government's reliance on shorter, more costly leases, and ensure that we're poised to secure better deals and more savings for the taxpayer," Shuster said.
"This legislation gives GSA the flexibility to make smarter decisions when it comes to federal buildings," said DeFazio.  "From reducing the federal footprint to considering the long-term costs of leasing versus construction, this legislation gives GSA more tools to better manage federal buildings."
###