HARRISBURG, PA – June 11, 2009 – (RealEstateRama) – The Pennsylvania Association of REALTORS® (PAR) today commended Gov. Edward G. Rendell's plan to award a portion of the $380 million in federal economic recovery funds to assist Pennsylvania homebuyers.
According to the governor, nearly 1,000 families will receive thousands of dollars to help make down payments on new homes, more than 5,000 families across Pennsylvania will find affordable housing and jobs will be created for some 3,000 workers.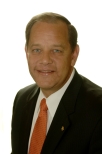 "By initiating this program, the governor and the Pennsylvania Housing Finance Agency (PHFA) are making significant strides in helping reinvigorate the real estate market and the economy in Pennsylvania," said Greg Herb, PAR president.
The Pennsylvania Housing Finance Agency (PHFA) is administering $5 million for the Keystone First Program, a down-payment assistance initiative that will provide up to $6,000 in down payment funding to at least 1,000 first-time homebuyers.
"The governor's decision to use the federal economic recovery funds for housing will greatly assist first-time homebuyers and help more Pennsylvanians achieve the American dream of homeownership," added Herb.
In addition, the Neighborhood Stabilization program administered by the Pennsylvania Department of Community and Economic Development (DCED) will assist families throughout Pennsylvania. The program will provide $57 million to local governments across the state to acquire, rehabilitate and resell blighted and foreclosed properties.
"With these funds and programs in place, we may be able to see a faster recovery of the housing market in Pennsylvania," said Herb.
###
The Pennsylvania Association of REALTORS® (PAR) is a 34,500-member trade association that serves as the "voice for real estate" in the Commonwealth of Pennsylvania. A member organization of the National Association of REALTORS®, PAR comprises residential and commercial REALTORS® who subscribe to a strict Code of Ethics and Standards of Practice.